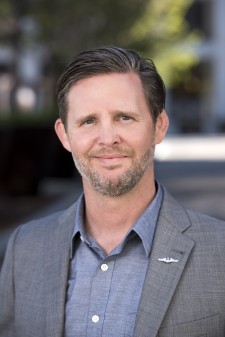 It is with great pleasure that NOVA Mission Critical announces its next phase for the future with the appointment of Kirk Offel to President.
Nyack, NY, October 24, 2016 (Newswire.com) - ​This pivotal move in the company's structure marks a significant moment in the NOVA Organization's history. In the 90 years of NOVA's existence, Kirk Offel is the first president at NOVA that is not a member of the DiStefano family.
In his first two years at NOVA, Offel has already been witness to much change, not just within NOVA, but also in the Data Center Industry in general. During those years, NOVA has grown more ascendant and highly competitive in the Data Center Construction Industry.
We are not a group of construction experts that work on Data Centers… We are a group of Data Center Experts that work in construction.

Edward Stewart, CEO, NOVA Mission Critical
According to Edward Stewart, newly appointed CEO of NOVA, "Kirk has continued to exhibit an unquestionable strength of character, passion and commitment to NOVA in everything we do. Kirk's involvement in the strengthening of our culture and his impact on who we are today is again, without question. His leadership, resolve and integrity are precisely aligned with where we aim to be as a company. This decision solidifies our path forward and will allow our corporate identity to grow stronger."
In an internal announcement of the change to the company Stewart affirmed, "Throughout the course of our history as a company and as a family, we have always found that our strengths and advantages lie within the character and integrity of our people. It is our most valuable asset. It is at the very center of the product we offer. What differentiates NOVA in the Industry is our ability to think ahead and adapt to ever-changing market conditions, always keeping agile and nimble. Our commitment to that philosophy within today's state of the Mission Critical Industry remains."
With respect to his new position, President of NOVA, Offel stated, "I highly value the faith and trust of my colleagues, and will work tirelessly to keep it. Since I first became a NOVA, I have been overwhelmed by the character, guidance, and earnest support, which I have received from every level of the NOVA Team. They all have been significant factors in my professional development. I look forward to the new challenges and opportunities for growth, both individually and as a company, which this position will afford me."
This transition reflects the greater focus of NOVA on being a company that puts character and integrity at the forefront of what defines them. This new era already projects excitement, energy and opportunity throughout the fabric of this rapidly evolving culture. Stewart, CEO of NOVA, added, "We look forward to building upon the momentum we are witnessing as a team today, with a renewed and reinvigorated effort. Our goal is to continue to redefine ourselves, learning from our past experiences, remembering who we are, and committing to the cause of our Clients. Our culture is our product. We are not a group of construction experts that work on Data Centers… We are a group of Data Center Experts that work in construction."
In addition, with this re-organization, Edward Stewart, Fourth Generation Patriarch and former President, will move to CEO, with Third Generation Patriarch, Mark DiStefano, now recognized and honored as Chairman of Emeritus.
Adding to his response regarding his appointment as President of NOVA Mission Critical, Offel said, "The NOVA Legacy has helped me to build upon my professional strengths, while forcing me to increase my efficiency and hone my skills in weaker areas. The 'DiStefano' or 'NOVA' way of doing business has served as my guiding light. I mean that sincerely. I am incredibly grateful and enthusiastic about being part of the NOVA Legacy."
Offel's promotion is the latest in a series of major moves by NOVA's new CEO in an effort to better position the NOVA brand in the market. Earlier this summer, NOVA hosted their successful 2nd Annual Data Center/Austin Conference (DC/AC), which showcased many of the most prominent figures and companies in the Data Center Industry. Additional moves include the opening of a new Chicago office in the West Loop, as well as additional strategic additions to their organization.
About NOVA – NOVA Mission Critical is a team of Data Center Experts with an exclusive focus on LIVE Data Center retrofit and expansion construction projects. NOVA was established in 1926, but has spent the past 30 years specializing in the design and construction of some of the most innovative retail colocation, wholesale colocation and enterprise Data Centers in the world. NOVA Mission Critical has built and delivered over 8 million square feet of cutting-edge Data Center space for some of the Industry's leading providers such as CenturyLink, Digital Realty, Equinix, CyrusOne, DataGryd, Apple, Yahoo and many others. NOVA Mission Critical's unique ability to operate efficiently and successfully within live Data centers is what separates them from their competitors.
Source: NOVA Mission Critical
Share: