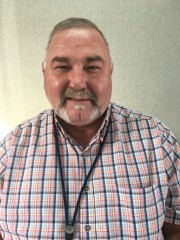 NOVA Mission Critical continues its run in 2016, of adding to and expanding its dynamic team, in order to advance their mission to be the industries preferred Data Center Retrofit and Expansion Specialist.
Nyack, NY, February 11, 2016 (Newswire.com) - NOVA Mission Critical, a leading global builder of Data Center and Colocation solutions, announced the addition of a new member of the team with the hire of Doug Sargent as Project Manager. 
When asked about Doug Sargent, Mike Maldari, Executive Vice President of Product Delivery at NOVA Mission Critical stated, "Doug has had an impressive and proven career working inside the Data Center, Information Technologies, and Construction industries. His experience as a senior project manager for more than two-and-a-half decades, has provided Doug with the elite skills, abilities, and in-depth knowledge of the industry, that makes him a great fit and addition to the NOVA team. We are excited to bring Doug aboard and feel that his contribution will further NOVA's quest towards continued improvement within the Mission Critical industry, as well as meeting the ever increasing expectations of some of the industries premier clients."
About Douglas Sargent, Project Manager – Douglas is a highly specialized and trained senior project manager, who has over 25 years of experience under his belt.  Douglas has worked in positions ranging from General Manager, Senior Contract Specialist, to Senior Project Manager, with a wide range of duties; including project coordination and administration, regular schedule maintenance, establish good working relationships with all sub trades, manage all project finances, and work with both the design and construction teams to ensure owner satisfaction.
About NOVA – NOVA Mission Critical is one of the premier global technology builders in the Data Center industry. NOVA was established in 1926 as a General Contractor but has spent the past 30 years specializing in the design and construction of some of the most innovative retail colocation, wholesale colocation and enterprise data centers in the world.  NOVA Mission Critical has built and delivered over 8 Million square feet of cutting-edge Data Center space for some of the industry's leading providers such as CenturyLink, Digital Realty, Equinix, CyrusOne, DataGryd, Yahoo and many others. NOVA Mission Critical's unique ability to adapt with the ever-changing marketplace is why they remain an industry trailblazer to this day.