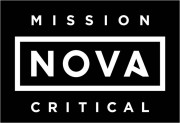 Nova Mission Critical Continues to Rebuild Its Team and Strengthen Its Capabilities in Data Center Construction and Delivery
Englewood, NJ, October 19, 2015 (Newswire.com) - NOVA Mission Critical, a leading global builder of Data Center and Colocation solutions, today announced the addition of two more resources with the hire of Michael Vanfossen as Sr. Project Manager and Anthony Garcia as Project Manager. Edward Stewart, President of NOVA Mission Critical, stated "Both of these seasoned professionals come to us with a wealth of construction experience, both having spent the last several years playing instrumental roles in major projects with numerous large corporations such as AT&T, Verizon, Yahoo! and QTS Data Centers."
"We are very excited to welcome both Michael and Anthony to the NOVA family," commented Mike Maldari, Executive Vice President of Product Delivery at NOVA Mission Critical. "Michael Vanfossen actually joined the NOVA team almost 6 months ago and his astonishing attention to detail matched with his tenacity has already proven to be a very smart business decision. Mike wasted zero time taking control of one of our most critical projects in recent years in Chicago and his success on that project has already brought about an invitation for additional work with that client. Michaels approach in just these 6 months has already given us a much deeper understanding of what our customers are hoping to achieve with their projects."
We are measured by the quality of the people that we surround ourselves with and I believe that both Michael and Anthony represent the very best that we have to offer!

Mike Maldari, EVP, Product Delivery
With regards to Anthony Garcia, Mr. Maldari stated, "Having just recently joined the NOVA family myself I knew that I needed to immediately make some bold moves and Anthony is exactly that. Anthony is a former Army Officer and was trained about operational leadership during some of the most difficult of situations. Anthony radiates command presence and is the type of guy that volunteers to come in early and stay late while heading directly towards challenge when others are running away. Anthony's proven experience delivering mission critical projects combined with his hunger to grow professionally made him a perfect fit for the new culture that we are developing here at NOVA today." Mr. Maldari also said "I am both honored and proud to have both Michael and Anthony on my team and I look forward to their future growth and success in the years to come." Michael Vanfossen and Anthony Garcia will both immediately report directly to Mike Maldari on the operations and delivery team and will play a significant role in his efforts to transform the delivery experience for NOVA's clients.
Edward Stewart added "On behalf of the entire NOVA team, and our clients, I would like to again personally welcome both Michael and Anthony to our family. Michael has already proven how critical his involvement is to our success and I look forward to experiencing the same with Anthony in the weeks and months to come."
About Michael Vanfossen, Sr. Project Manager
Michael Vanfossen brings over 25 years of construction experience to his role as a Senior Project Manager at NOVA. Michael has managed projects that range anywhere between $1,000,000 and $200,000,000 in value. In his previous role as Sr. MEP Manager & Division Manager, Mike was responsible for the overall project management, quality control and training of superintendents for the mechanical, electrical and plumbing trades, contract negotiations, project schedules, preconstruction budgets and narratives, cost management solutions, onsite inspections, troubleshooting and commissioning across a major practice. In addition to MEP quality control project management, Mike also has 10 years of experience as a project superintendent and 10 years as a Union electrician,
About Anthony Garcia, Project Manager
Anthony brings over a decade of "Mission Critical" experience in operations, mission critical infrastructure, and telecommunications to the NOVA team. Anthony's leadership experience in the US Army has left him with a tireless work ethic and an incredible ability to rapidly and aggressively adapt to difficult new environments. Originally trained as an Infantry Officer, Anthony has time and time again excelled outside of his skill set, working at all levels of supply chain management, contract management, and maintaining confidential & classified information. His expertise spans far further than just military operations, throughout his time in service, Anthony has worked with nearly every top tier defense contractor, to include: Flour Corporation, Olive Group, Harris Corporation, L-3 Communications, Raytheon Corporation, Oshkosh Corporation, and humanitarian efforts with Waves for Water. Following his tour in the US Army, Anthony took a role building mission critical infrastructure in the telecommunications industry. He has built for companies such as: Verizon, AT&T, T-Mobile, Sprint, Nokia and numerous others.
About NOVA - NOVA Mission Critical is one of the premier global technology builders in the Data Center industry. NOVA was established in 1926 as a General Contractor but has spent the past 30 years specializing in the design and construction of some of the most innovative retail colocation, wholesale colocation and enterprise data centers in the world. NOVA Mission Critical has built and delivered over 8 Million square feet of cutting-edge Data Center space for some of the industry's leading providers such as CenturyLink, Digital Realty, Equinix, CyrusOne, DataGryd, Yahoo and many others. NOVA Mission Criticals unique ability to adapt with the ever-changing marketplace is why they remain an industry trailblazer to this day.
Share: