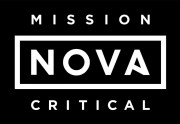 NOVA Mission Critical continues its run in 2016, of adding to and expanding its dynamic team, in order to advance their mission to be the industry's preferred Data Center Retrofit and Expansion Specialist.
Nyack, NY, April 1, 2016 (Newswire.com) - NOVA Mission Critical, a leading global builder of Data Center and Colocation solutions, announced the addition of two new members of the team with the hire of Scott Beattie as Project Manager and Brian Achten as Project Superintendent. 
In order to continue being a front runner in the Data Center Industry, and extending unsurpassed client service, NOVA Mission Critical has added two more respected leaders to their team.  
Regarding the addition of Scott and Brian, Mike Maldari, Executive Vice President of Product Delivery  at NOVA Mission Critical stated, "These seasoned professionals come to us with a wealth of Data Center Construction Management experience, both having spent the last several years playing instrumental roles in major projects."
When asked about Scott Beattie, Maldari responded, "Given his extensive experience in leadership and training in MEP and Control Systems, Scott will be a valuable addition to the NOVA team. Over the last 10 years, Scott has developed an impressive and proven reputation in the Critical Facilities Industry. We are excited to bring Scott on board with his innovative approaches, abilities, and in-depth knowledge of the industry, as well as his integrity in his relationships with clients. He will bring added value in order for us to continue to meet and exceed our clients ever-growing needs."
​​About Brian Achten, Maldari said, "Brian is an excellent addition to the NOVA team. His superior reputation in the industry speaks for itself. Not only is Brian proficient in the technical, mechanical, and engineering side of Data Center building, but his in-depth knowledge of the industry allows him to be exceedingly effective in personnel and operational management. His expertise and extensive experience in the Critical Facilities Industry will bring a valuable advantage to the NOVA Team and Mission."
About Scott Beattie, Project Manager – Scott is a resourceful and innovative leader and manager with more than 25 years of experience in a team environment, exceeding customer expectations. He is an innovative and goal-oriented professional, able to adapt and learn quickly. Highly accomplished Commissioning Engineer in the Critical Facility industries, he will be bringing over 10 years of experience implementing successful programs, projects, and solutions, incorporating a wide variety of technologies and applications. He has proven his leadership in successfully driving cost savings, quality improvement, and positively impacting corporate culture. Scott is a natural mentor and motivator, solving complex problems and achieving business and project goals, while being able to multi-task. Known for strong client-facing relationships and a high level of enthusiasm for business success, consistently demonstrating integrity while simultaneously projecting a positive professional image.
About Brian Achten, Project Superintendent -  Brian brings two decades of Data Center Design, Build and Operations experience to Nova Mission Critical.  He has built and operated successful Internet Data Centers with uptime far exceeding industry standards.  Under his leadership at both Jump.net and Core NAP, he not only designed the Data Centers, but also built the teams to support them.  His attention to detail and seeing a data center as a system responsible for revenue generation will help Nova bring higher quality and value to their clients.  Brian will focus on bringing his unique perspective and outstanding commitment to the field, in order to support NOVA in their continued quest and progress toward exceeding clients' expectations.
About NOVA – NOVA Mission Critical is one of the premier global technology builders in the Data Center industry. NOVA was established in 1926 as a General Contractor, but has spent the past 30 years specializing in the design and construction of some of the most innovative retail colocation, wholesale colocation and enterprise data centers in the world.  NOVA Mission Critical has built and delivered over 8 Million square feet of cutting-edge Data Center space for some of the industry's leading providers such as CenturyLink, Digital Realty, Equinix, CyrusOne, DataGryd, Yahoo and many others. NOVA Mission Critical's unique ability to adapt with the ever-changing marketplace is why they remain an industry trailblazer to this day.